Q: I am movie amateur, I like cutting wonderful part of movie and upload these clips to YouTube, Myspace, FaceBook, etc. Such robot fighting of Transformers3, mermaid part of Pirates of the Caribbean4. My movie clips very popular, have 3000 visitors from YouTube per day. So I think about creating my own movie clip sharing website, and get visitors from those big video sharing web. The only way is add my domain name on movie clips, people will seeing the domain name and visit my web via it. But I wonder if it is possible to add
text to movie
?
A: The answer is absolutely yes! You can directly add your domain to movie and cut movie at once by using
Video Watermark Pro
.
The merits of
add text to movie clip
obvious as same questions as above, the movie clip will show your web, product, brand and name to every visitors, it will bring direct or indirect profit for you without pay fees. In addition
add text to movie
also for video tutorial, you can add graphics and text to complete your video tutorial.
How to popularize your web via the movie clip
The main point is your movie clip must be attractive or have distinctive features, such as UFO, ET, news of super star, funny video, even sex and violence, etc. because you need people interested your video, it is very important. When your movie clips have many visitors, you can add text to your videos which you want to show it to people, and this text must be nature. When people seeing your movie clips also seeing your text, part of people will visiting your web via these text.
How to add logo to YouTube?
Firstly download and install the
video watermark software
to your PC.

Step 1
Launch, load your original video(s) to the software and then go to
text watermark
settings.
Tips: Video Watermark Pro support adding text to movie with batch mode, so you can load multi-videos at once.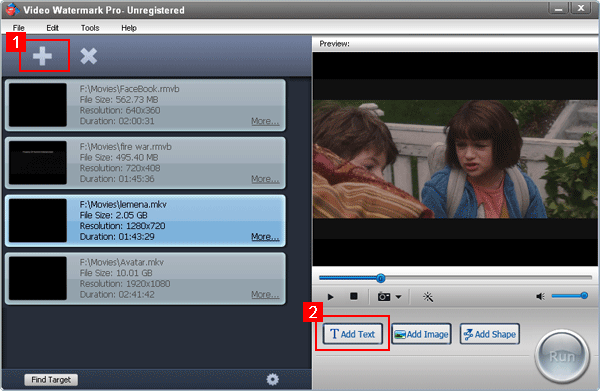 Step 2
With this interface you will finish text settings, the words will be displayed on output video(s).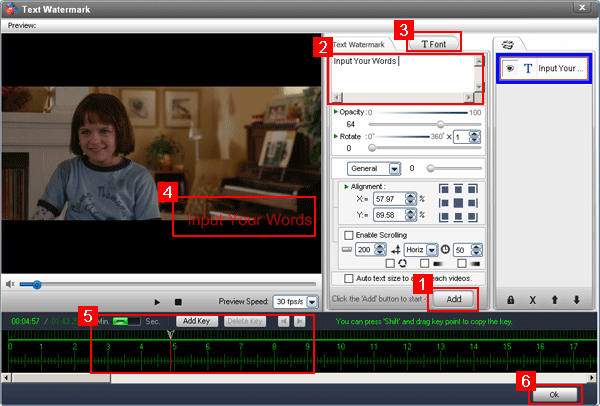 2-1
Click "Add" button to start.
2-2
Input words which you want.
2-2
Font and words effect settings.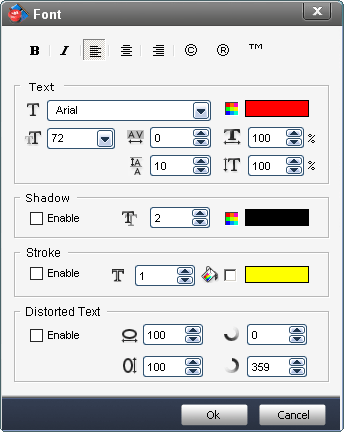 2-4
Drag the words to arrange.
2-5
Control the text's show time via time line editing, you can also create some animated effect for your words.
2-6
Apply all of settings and go to next step.
Step 3
Output setting - Video Watermark Pro also a video encoding and converting software, set output video parameter, format and folder here.
Click "Run" button to start output process.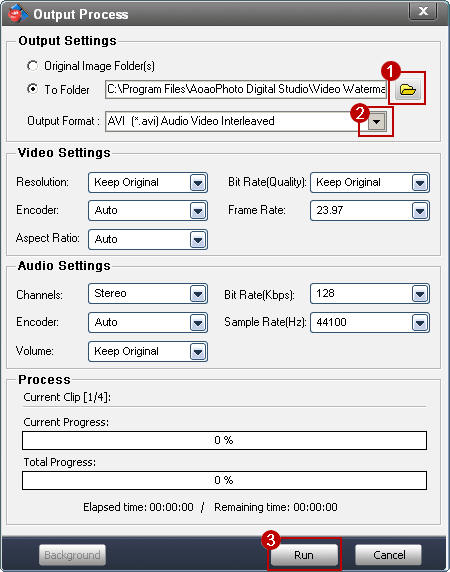 About the software
Video Watermark
is shareware the price is $34.95. You can free trial without time limit, but unregistered edition will put DEMO words on output video. So if you like this software please purchase license key. The license key will sending to your in few minutes after you purchased.